The world of shopping has changed dramatically over the past decade and life for the modern High Street retailer is seriously tough. 
How you encourage passing trade to actually stop and enter your store has therefore never been more important to the bottom line and retailers need to do all they can to encourage customers inside.
That is why so many have an 'open door' policy, so that they remove a potential barrier from a potential sale.
The logic is that by removing even the need to push open a door, customers are more likely to drift inside where your exceptional customer service can lead to the sale of the century.
Of course lighting, attractive displays and relevant stock are essential as well, but if you do operate an open door policy, does this actually mean any profit just being blown away up the High Street?
The problem of course, is that having invested in air conditioning to keep your store warm and comfortable in winter or cool and airy in summer, the money you've spent on heating or cooling the interior literally flows out of your open front door. 
That will help maintain your retail margins and keep both staff and customers happy and comfortable
And this is where technology called an air curtain can make a difference. 
An air curtain blows a screen of air downwards from the top of the door and this acts as a barrier between the exterior and interior, stopping the indoor air escaping into the street or the outdoor air rushing in.
Air curtains can also help keep fumes, pollutants, dust and insects out of the store helping your shop stay a comfortable and clean environment for customers.
The technology has also developed rapidly over the past decade and modern air curtains can be linked to the air conditioning system directly so that they take excess heat energy from one, to use it in the other.
This can make them a seriously efficient piece of equipment and takes them a million miles away from the old 'above door' heaters that simply consumed energy for little retail gain.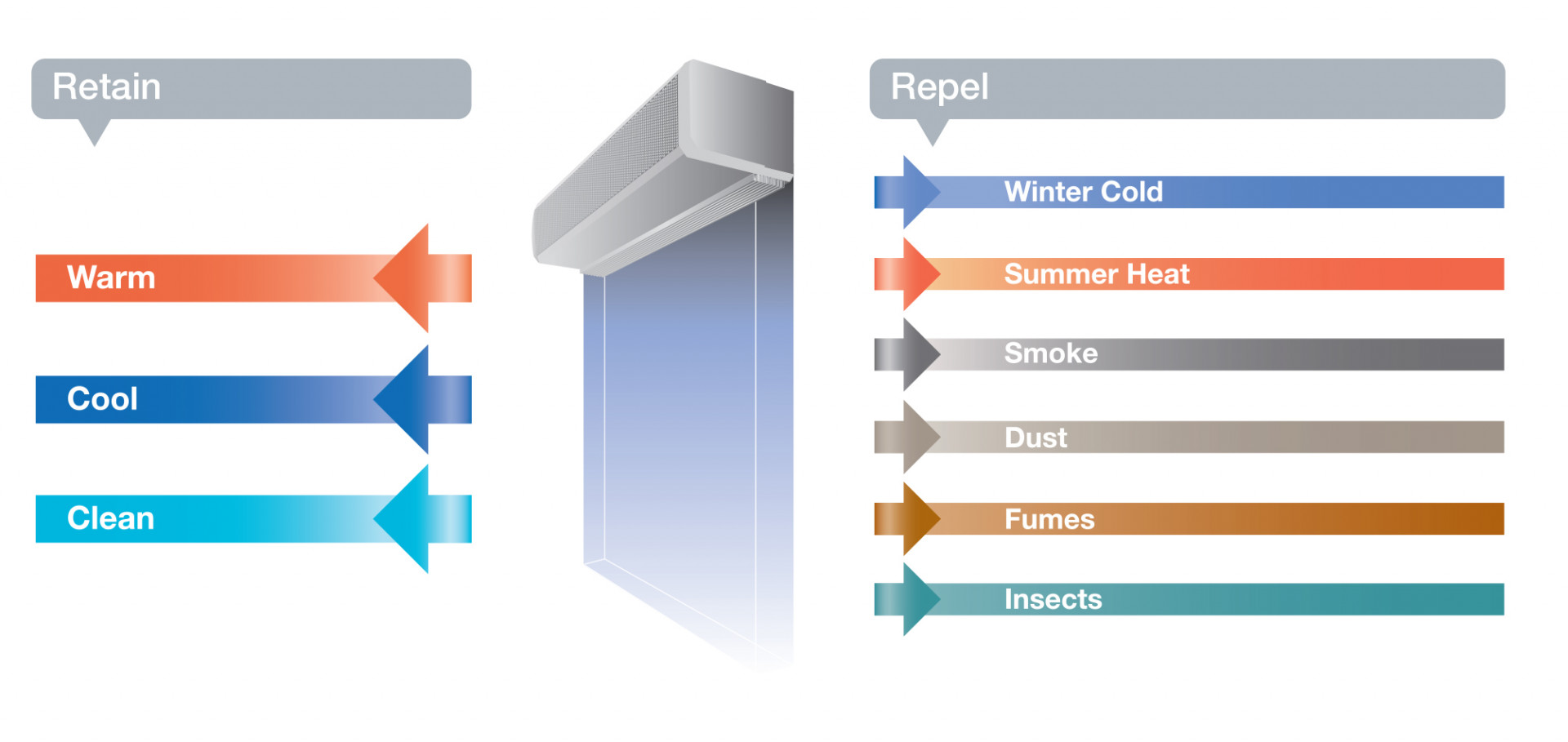 Add in an effective control system and both the air conditioning and the air curtain can report regularly on energy use so that store managers can monitor costs and track any trends, linking performance to the overall store's performance and ensuring that energy wastage is kept to an absolute minimum.
Not only will this help reduce energy costs, it can add to the working life of the air conditioning system by ensuring it isn't working to heat or cool the area outside the front door.
That will help maintain your retail margins and keep both staff and customers happy and comfortable. 
Harriet Evans is Corporate Solutions Manager for Mitsubishi Electric which has produced a knowledge file on air curtains. This and other useful information, including CPD Guides to legislation and technology affecting the built environment, can be freely downloaded from the company's online document library. 
If you have any questions about this article, you can contact us via email. Or if you would like to tweet us, please follow our MEUK_LES twitter page.
We upload new articles every week so remember to check back regularly.
You can also sign up for our monthly newsletter below.