What are the four principals of the circular economy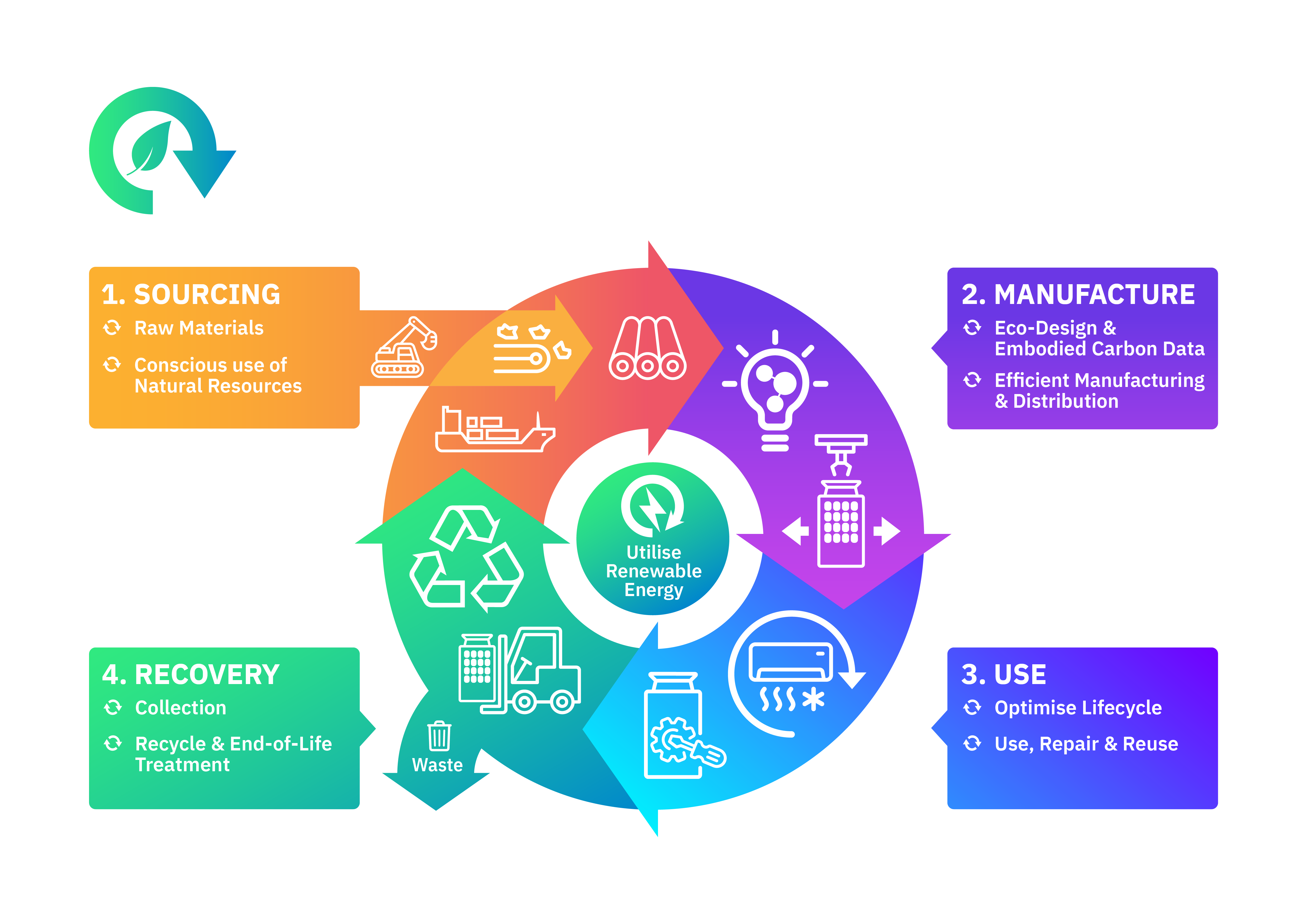 One of Mitsubishi Electric's key initiatives is to contribute to achieving a circular economy. An early milestone is to use 10% or more recycled plastics in our products and packaging by the end of 2024.
In the long-term, our research and development includes reducing the size and weight of our products to reduce the amount of materials in them. We aim to achieve 100% effective use of "waste" such as plastics generated during our manufacturing processes.
We will also be focused on eliminating waste along our supply chain and evolving the end-of-life recyclability of products that we produce.
Useful links and downloads