Watch our recent webinars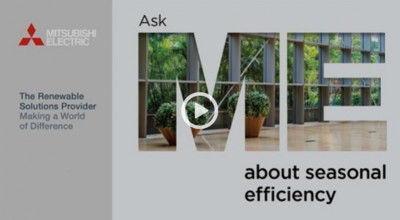 Ask ME about Seasonal Efficiency
This webinar provides you with the fundamentals around seasonal efficiency legislation, guiding you through the various methods used to provide seasonal performance figures and advise you on the support available to assist you in this process.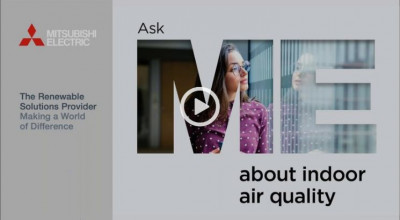 Ask ME about Indoor Air Quality
During this webinar, our Product Managers explore how mechanical ventilation can improve indoor air quality in our day to day lives and the reasons why it should be at the forefront of everyone's mind.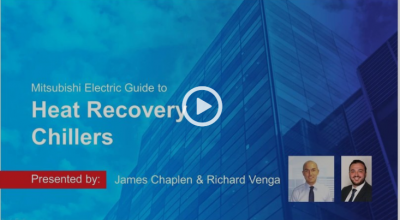 Ask ME about Heat Recovery Chillers - Meeting the Heating Challenge
During the 30-minute webinar, our Product Managers will discuss heating requirements and how to meet these most efficiently through the re-use of generated heat.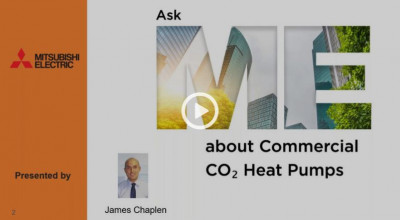 Ask ME about Commercial CO2 Heat Pumps
The Ecodan QAHV is set to help businesses increase the efficiency of hot water production whilst significantly reducing their carbon footprint. The 40kW monobloc high temperature air source heat pump is specifically designed for commercial sanitary hot water applications in hotels, leisure centres, hospitals, care homes, restaurants, schools and universities.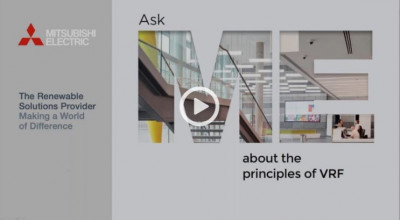 Ask ME about the principles of VRF
During the 30-minute webinar, our Product Managers will take you through both the theory and the practical application of VRF. We will cover all the fundamentals for those who are less experienced, as well as providing guidance on specific applications in applying diversity, outdoor unit location, applying fresh air onto a fan coil unit, and capacity correction.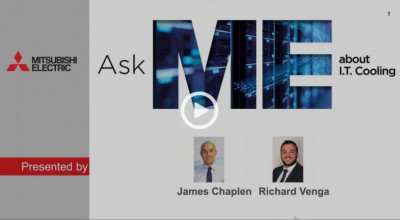 Ask ME about IT Cooling
Join Mitsubishi Electric's webinar to explore more about this market and to find out how our products meet the complex needs of the sector. We will introduce the updates to our CRAC range and give you a preview of our new plug and play multi-density close coupled precision cooling system.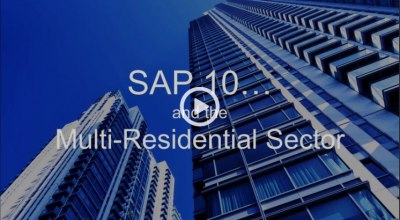 Ask ME about SAP10 and the Multi-Residential Sector
This webinar explores some of the impacts from these legislation changes on the multi residential sector, specifically solutions available for space heating and hot water using heat pump technology.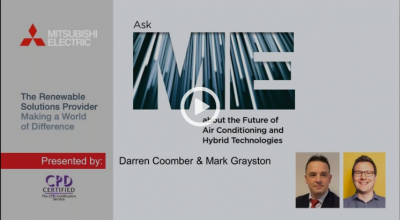 Ask ME about The Future of Air Conditioning - Hybrid Technologies
During the 30-minute webinar, our Product Managers discuss how the air conditioning industry is changing and the innovative responses to F-Gas Regulations.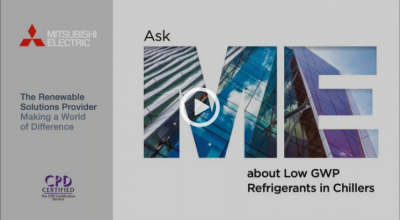 Ask ME about Low GWP Refrigerants in Chillers
During the 30-minute webinar, our Product Managers take you through the development of lower GWP refrigerants and the opportunities these present.