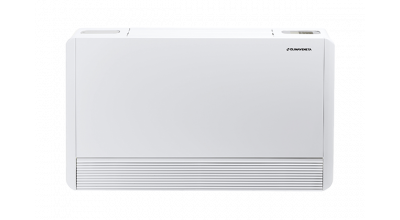 i-Life2 Slim
i-Life2 Slim is a stylish and elegant fan assisted radiator designed to work seamlessly in your home.
View Product
Frequently Asked Questions
What size radiator do I need for my heat pump?
The size of your radiator will depend on the size of room and flow of temperature. We recommend contacting our team of experts if you are unsure which size you need.
How do I calculate the oversize factor for radiators with heat pump?
To calculate the oversize factor, divide the room's heat loss by the rated output the emitters at a warm water to air temperature difference of 50 degrees Celsius.
Why isn't my Mitsubishi Electric radiator hot?
If you have a Mitsubishi Electric radiator and isn't hot, we recommend first ensuring that the system is powered and that your main RC is lighting up when operating it. Please then proceed to check:
If your thermostat(s) are actually calling for heat
Ensure the holiday mode is not triggered. This should resolve most of the reasons why radiators are not warm
Also, please note other reasons such as sludge or clogging within the pipe could be the cause
Please contact our aftersales team or your installer to get further help: 0161 866 6089.