Here are some app suggestions to become a smarter homeowner:
Personal Finance – Online Banking 
Download your bank's online banking app, this way you will be able to check your balance and transactions or pay your bills, from anywhere in the world. All major banks offer their own apps: Barclays, Santander, HSBC, Lloyds, RBS. You can even set up Apple Pay or Android Pay for small payments, allowing you to leave your wallet at home. 
Music / Video 
The most used music and video apps in the UK are Spotify and Netflix, iTunes or Google Play.  These apps will help you stream or organise your music and video libraries anywhere. You may want to try to connect your smartphone to a Bluetooth speaker or a smart TV and make the best of your time at home during the cold weather.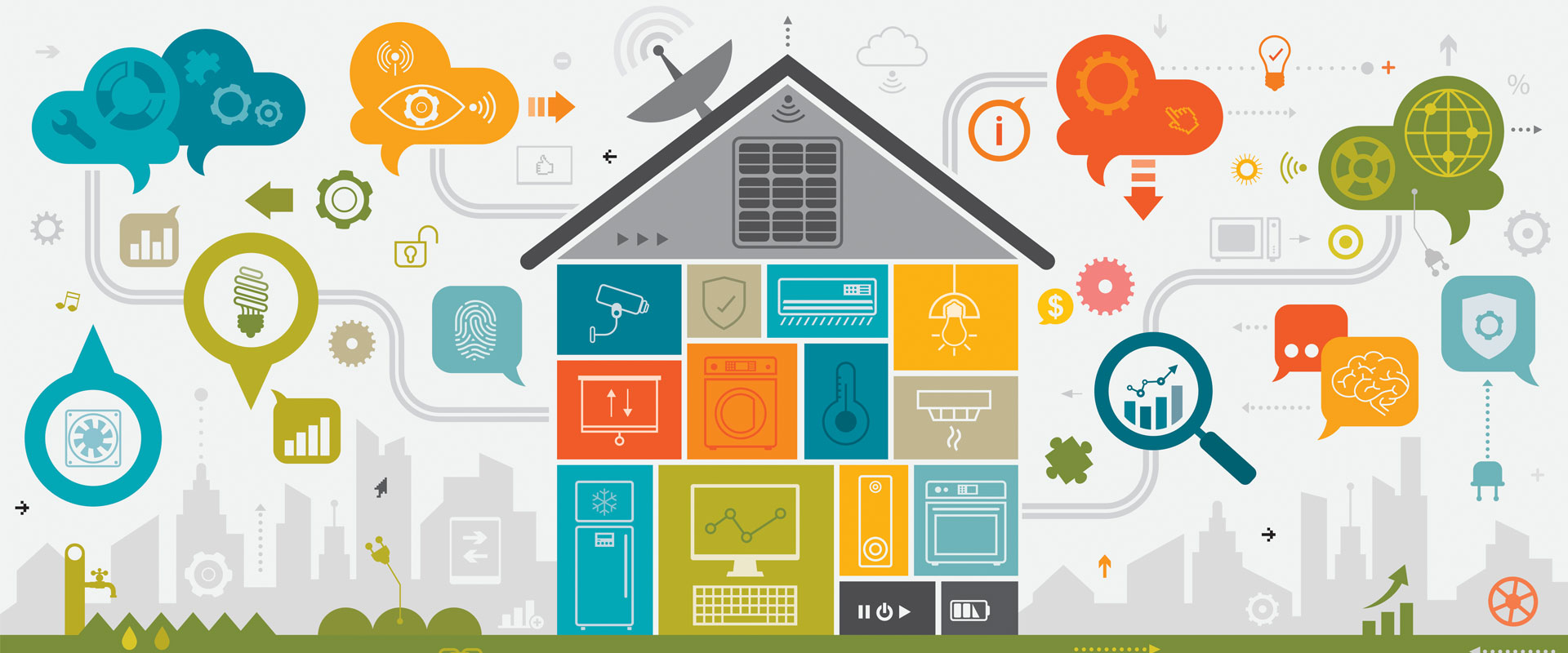 Interior Design
If turning your house into a stylised, welcoming and cosy home is on your to-do list, Pinterest can help you to find inspiration. This app offers a wide network of users and businesses displaying creative boards with thousands of interior design ideas. You can use it for fashion, party planning and travel inspiration too.
Fitness / Healthy Life
Staying warm indoors in winter is great, but it's important that you spend time outdoors too. My suggestions to help you achieve a healthier lifestyle are counting your steps with Pacer and track your run with Runkeeper. If you decide to stay in you also can follow Zova's workouts and control your calorie intake with MyFitnessPal.
Temperature Control
Who doesn't love to return from work to a warm home? Traditional controls allow you to set up timings, but they are not that flexible when your schedule varies from day to day. If you want to save energy while getting the optimum temperature control, download MELCloud and you will be able to remotely control your Ecodan heat pump system.
Melcloud video
MELCloud helps you control your Ecodan heating system smartly and flexibly when you're out and about. This video has been produced by Mitsubishi Electric (German branch).
To read the article we mention in the intro, Cyberpsychology, Behaviour and Social Networking, click here.
Do you like what you've just read? Why don't you share it with your social media network? The sharing buttons are on the left side of this article.
Zoraida Jerez is a Digital Specialist at Mitsubishi Electric.
If you have any questions about this article or want to know more, please email us. We will contact the author and will get back to you as soon as we can.