On the 11th of January, the Prime Minister, Theresa May, announced a 25 year plan to "nurture" the environment, referring to it as a "national plan with international ambitions".
The Policy Paper called 'A Green Future: Our 25 Year Plan to Improve the Environment' has received both a warm welcome and wide criticism for not going far enough.
The Independent lead with a headline asking whether the policy is 'fundamentally flawed' because it provides little in the way of legislation to back up ambition.
Others, such as the WWF (World Wildlife Fund for Nature) saw the 25-year plan as a potential turning point which would allow us to restore the environment rather continuing to destroy it.
Friends of the Earth's welcomed a long-term vision but called for urgent action now, and Greenpeace called for a detailed 25-month plan, rather than a 25-year vision.
For me though, whilst it does not deliver as much detailed policy as some would like, it does set out broad themes that the nation simply has to tackle and for that reason alone, it is to be welcomed as a starting point.
We are entering an age where energy use will come into focus as never before
More than just plastic
The primary focus of all the news coverage centred on the extension of the 5p charge for plastic bags and certainly, plastic has rightly become a major topic of concern. 
We've covered this extensively on The Hub in articles such as the one asking whether jail is a bit extreme for carrying a plastic bag, and anyone who saw the episode of Blue Planet with the whales cannot have failed to understand the problems plastic poses for our oceans.
But the policy document focuses on more than just plastic waste and in that sense, it does set out the topics that everyone – business, individuals and government, need to discuss with more urgency to make sure we do indeed leave a planet fit for future generations.
As a manufacturer of energy-consuming equipment, we realise that we too have our part to play in helping reduce the amount of energy, and therefore carbon emissions, that modern life produces.
This is a theme we as a company have been focusing on for over 10 years now with our Green Gateway philosophy, which challenges everyone using energy in a building to be Lean, Mean and Green.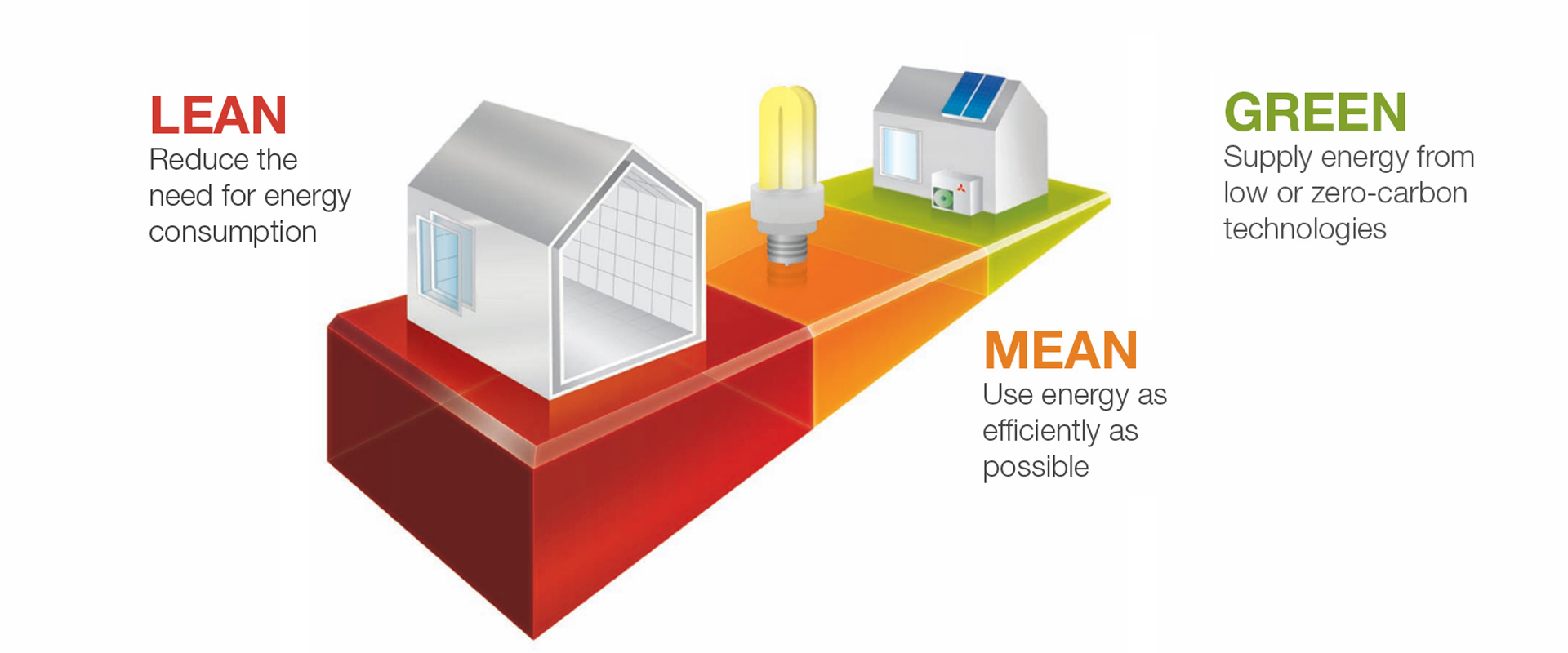 Solutions already exist
The other reaction that I've only really seen in the comments to various news reports, is awareness that a lot of the solutions needed actually already exist and that if we focus on these, that will help to make a real difference.
This is certainly true in the area of the buildings we all work, rest and play in. We know there are low-carbon ways of keeping our built environment comfortable places to live.  We also know that the industry has the skills and resources to capitalise on these low-carbon technologies.
And with regards to legislation, many businesses will already shout "enough already". 
Yet more is set to come…
We are entering an age where energy use will come into focus as never before and we will start to see this have real impact from April when the full effects of the Minimum energy Efficiency Standards (MEES) start to bite. 
This will make it illegal to let a commercial property that has not been brought up to a minimum level of efficiency and you can read more about it here.
Extensions of the ErP (Energy related Products) Directive will also see large commercial heating, cooling and refrigeration equipment face the same requirement for energy labelling as domestic washing machines, fridges and TV's, and this will help fuel the drive for efficiency.
So, whilst some feel that the government should have added more 'teeth' to their environmental policy, we should all welcome what is definitely a move in the right direction and there is a lot for us all to work together on.