Legislation such as EPC (Energy Performance Certificates) and MEES (Minimum Energy Efficiency Standards) are pushing commercial building operators towards ensuring that their buildings do not waste energy – and that they can clearly demonstrate it.
With buildings accounting for 44 per cent of all UK greenhouse gas emissions (which is more than industry or transport), this is hardly surprising.
Whilst we are now creating new low carbon buildings, around 75 per cent of our existing buildings will still be in use in 2050, so it is pretty clear that to a large degree, our future is already built.
Part of the answer therefore has to be improving the energy efficiency of these buildings but even without the uncertainty surrounding Brexit, persuading companies to spend money on this area is a major challenge – yet it can quickly make a dramatic difference.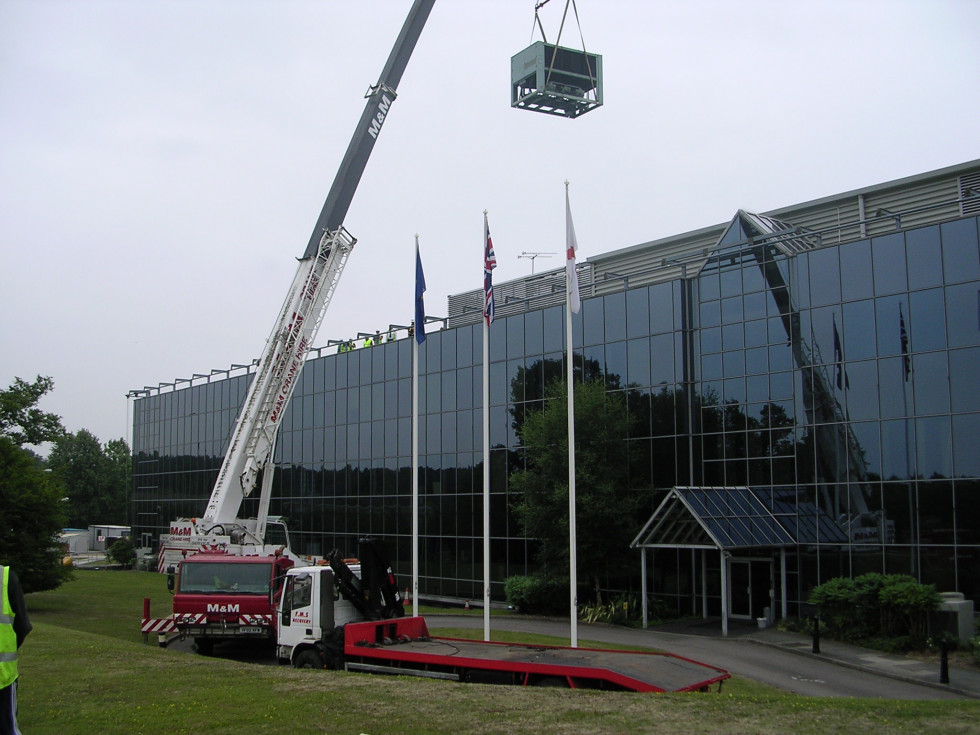 Property will simply not be lettable
Add to this the fact that by 2018, owners of commercial properties will have to ensure their buildings achieve a minimum EPC band E before they can lease to new tenants or renew with existing ones.
At our Hatfield headquarters, we face the same financial and business constraints as anyone else, yet we have taken a building that was originally benchmarked at an 'E' energy rating and upgraded it to a 'B' grade using off-the-shelf equipment to increase the energy efficiency significantly.
The office was built in 1986 and is a typical, three-storey, steel-framed, glass-fronted building which acts as the base for around 300 staff. 
Originally cooled with a chiller system and heated with a gas boiler, we made the decision to remove the chiller and replace it with a VRF system.  This has enabled us to use waste heat from cooling one area and offset it against heating needs elsewhere.
This is epitomised in the building's restaurant where waste heat generated in the kitchen and restaurant area is used to preheat the water that will be used for washing up in the afternoon.
We have now developed this concept with every building service so that, step by step, we have improved and upgraded almost every angle. We have only done this when equipment reached the end of its life and needed replacement or when we could make the business case to justify the expenditure in upgrading equipment.  
Mitsubishi Electric - Reducing energy use in your building
A short film looking at how Mitsubishi Electric took its headquarters building from an 'E' to a 'B' energy rating.
The answers are already available
The lesson here is that as an industry, we already work with technologies that can help improve the efficiency of almost any building. 
However, our own journey from an 'E' to a 'B' has taken eight years which highlights the business need for an evolutionary approach rather than revolutionary one.
We have used a mixture of ground and air source heat pump systems including the latest heating-only heat pump units, but all of this equipment is readily available today, so as an industry, we can stop waiting for a silver bullet to arrive and demonstrate what can be achieved with what we already have.
I mentioned financial constraints, which are real for anyone and in the case of Hatfield, we now need to look long and hard at the building's cladding, which is starting to reach the end of its natural life.
As an industry, we can stop waiting for a silver bullet to arrive and demonstrate what can be achieved with what we already have.
Like any business though, we can't just stop everything and vacate, but by looking at those areas where we can make a difference and simply planning accordingly, we have been able to demonstrate where real energy savings can be made.
Part of our solution was to install 40kW of photovoltaic panels and not every company will decide to cover its roof with PV as part of a refurbishment, but this is now earning income from the Government's Feed in Tariff.
We are also starting on the building's lighting and installing a passive infra-red control system as part of an ongoing upgrade programme.
The impact of controls strategies CPD Guide
The impact of control strategies on building energy performance using BS EN 15232
Martin Fahey is Head of Sustainability & Commercial Business at Mitsubishi Electric and coordinator of the company's Green Gateway programme. 
If you have any questions about this article or want to know more, please email us. We will contact the author and will get back to you as soon as we can.