Last week I went up to visit the Wigan Warriors Community Foundation, the official charity of Wigan Warriors Rugby Club - who we officially sponsor. 
The Foundation aims to use the power of Sport and Rugby League to make a difference in people's lives through delivering a wide range of programmes from Rugby League coaching session's right through to programmes that seek to improve health, wellbeing and increase the career prospects of young people and adults in and around Wigan.
Wigan has declined in the past decades as it has struggled to replace traditional industries and compete with nearby Manchester and Liverpool.  The area was listed as in the 1% most deprived places in the UK back in 2015, so the work that the Rugby Club and the Foundation are doing is having a massive and positive impact.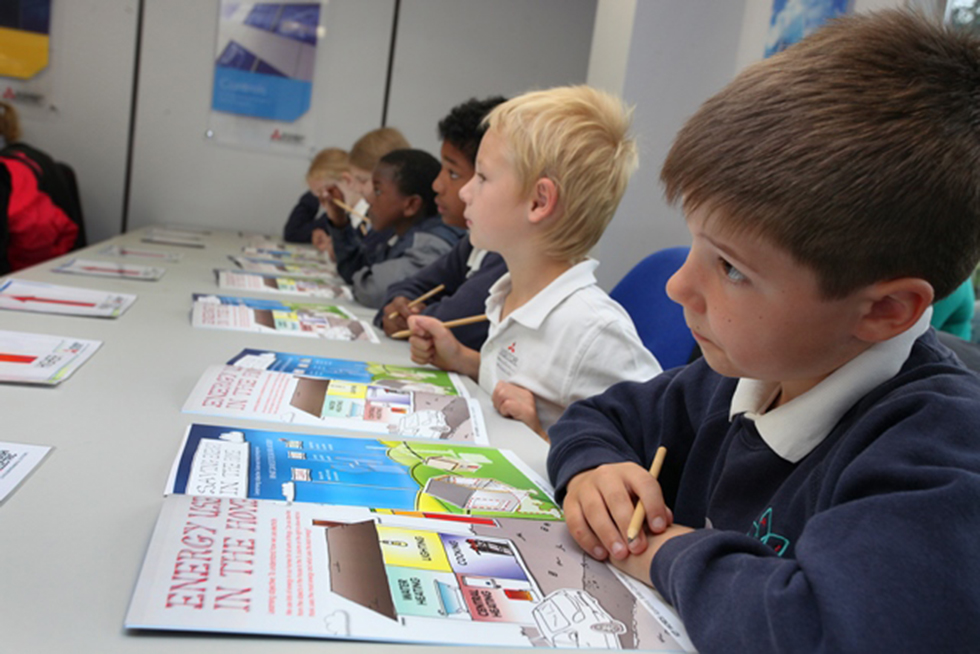 Wigan Warriors are so important for the local community that when the children were asked whether they supported them, every hand in the room went up!
We have collaborated with the Foundation for a number of years and worked with them to launch the 'I'm a Green Warrior' campaign, aimed at raising awareness of renewable energy in the area as well as helping local schools to reduce their energy and carbon footprint.
I think it's important for companies like Mitsubishi Electric to not only support businesses involved in their local communities, but to also get actively involved too!
My visit coincided with the last week of Spring Term for schools which sees the Wigan Warriors Foundation host visits from five local schools, teaching them the importance of the 3 R's - Reduce, Reuse, Recycle. An enthusiastic and dedicated team from the rugby club taught the children:  
How to make a bird feeder out of recycled plastic cups
How to use solar energy to make an electric circuit
How an air source heat pump works by doing a science experiment showing the transfer of energy
These are also the key principles we teach in our own Mitsubishi Electric school education programme called The Learning Curve.
The Foundation's environmental programme and The Learning Curve teaches the children the direct impact that they and their families can make to energy saving and conservation and is therefore a highly practical way of not only making a difference to each family but also helping reduce overall emissions in the area – so everyone can be a Green Warrior!
The Foundation also runs a number of initiatives for the community including a café where locals can come in to eat a hearty meal, paying whatever contribution they can afford. They benefit from a local surplus supermarket supply which is kept cool by a refrigerator donated by a Mitsubishi Electric Business Solution Partner.
To find out more about the Wigan Warriors Foundation and the work they do in the local community click here
Gemma Lakin is a Marketing Specialist at Mitsubishi Electric
If you have any questions about this article or want to know more, please email us. We will contact the author and will get back to you as soon as we can.