Mathematical Sciences and Computer Science students at Durham University are benefiting from energy efficient cooling and heating, one year on from the installation of eight City Multi Hybrid Variable Refrigerant Flow (VRF) outdoor air conditioning systems, and 52 indoor units, from Mitsubishi Electric.
In 2018, Durham University set out to build a brand-new academic space to support Computer Science and Mathematical Sciences students. Designing with sustainability in mind was vital – in line with its ambitions to be one of the most sustainable universities in the UK.
The new building was built to BREEAM excellent standards with sustainability at its heart
Minimising global warming potential
As part of its environmental efforts, the University has worked to lower emissions, and move to air conditioning refrigerants (or F-gases), with the lowest possible global warming potential (GWP).
This meant that any cooling systems for the building, which houses specially made labs, computer rooms, meeting rooms and lecture theatre, needed to achieve the lowest GWP available for this type of equipment, and keep the overall amount of refrigerant required to a minimum.
The chosen system also needed to be easy to install into the new project, working effectively all year round to provide a comfortable environment for students.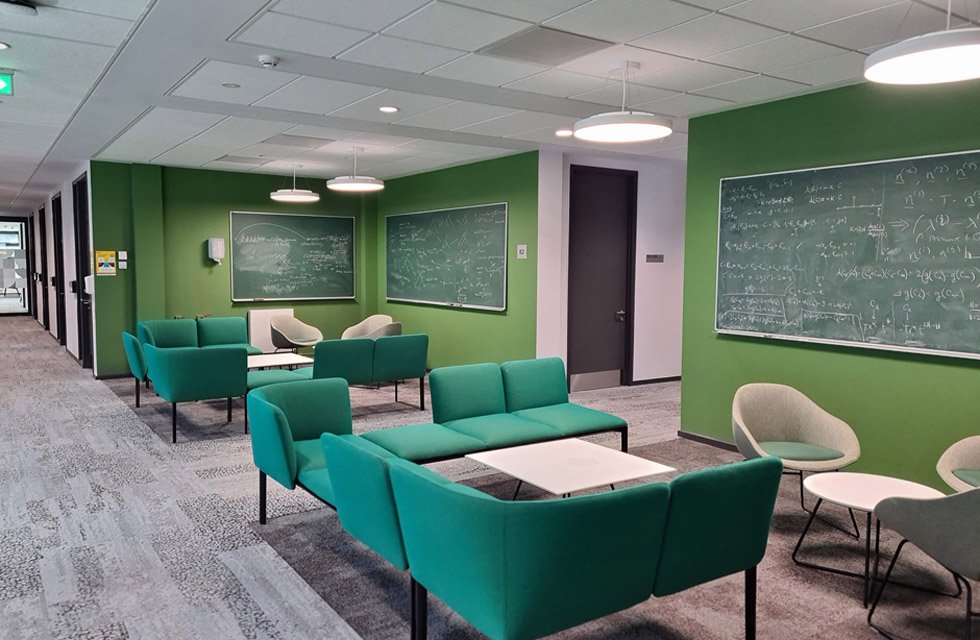 Water-based air conditioning
The University design team opted for the City Multi Hybrid VRF to meet these needs, as the system uses water to transfer heating and cooling, instead of refrigerant for the majority of pipework, and low GWP R32 refrigerant where it is required.
"The new building was built to BREEAM excellent standards, and with sustainability at its heart, in line with the goals of the wider university estate," commented Paul Hammond, Head of Engineering Maintenance at Durham University.
"The most important factor for us was opting for a low-GWP solution, which the City Multi HVRF offers. Since the install a year ago, students and staff have been working comfortably in the labs, offices lecture theatre and collaborative spaces provided".
Sustainability agenda
The air conditioning also aligns with the University's sustainability agenda by providing heat recovery, to meet the need for simultaneous heating and cooling.
By distributing surplus heat from cooling operations such as computer rooms to rooms where heating is needed, it is possible to achieve energy savings of up to 30% over conventional systems.
"The Hybrid VRF technology is perfectly designed to support spaces like the University, where both cooling and heating are vital – and sustainability is top of mind," explained Graham Carr, Manager of Mitsubishi Electric's Wakefield Office:
"With a highly efficient system, it has been possible for the University to keep meeting its sustainability goals, while providing state of the art buildings for students to learn in".