New M Series range from Mitsubishi Electric targets IT cooling market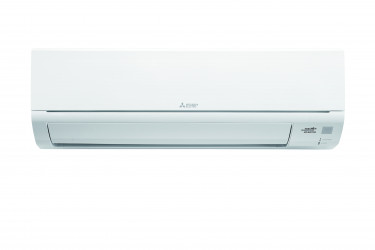 Mitsubishi Electric has launched a brand new range of M Series R32 air conditioning solutions, designed specifically for the UK IT Cooling market. The high sensible cooling systems are ideal for small computer rooms or areas that require a greater degree of sensible cooling.
The new M Series MSY-TP R32 Cooling Only High SHF Wall Mounted System is a brand-new product solution for the UK market, available in both 3.5kW and 5.0kW sizes, and includes an SHF (Sensible Heat Factor) of up to 0.98.
The cooling only unit has a high sensible cooling capacity, and blends energy efficiency with a modern white design. As a critical market driver for businesses looking to deploy IT cooling, a high sensible cooling system is able to significantly cool the room without removing too much moisture.
"The introduction of the M Series MSY-TP is just another step for Mitsubishi Electric towards delivering best-in-class products into the IT cooling market, a critical area as businesses increasingly rely on technology for their day to day operations," says Carl Dickinson, Senior Product Manager, Mitsubishi Electric. "Our new solution offers companies a compact alternative to large scale IT cooling."
The use of R32 refrigerant has a lower total Global Warming Potential (GWP) than traditional refrigerants such as R410A, helping to reduce overall running costs – essential for equipment that can be operating for long periods of time such as those required in IT infrastructure.
The M Series MSY-TP range includes a built-in connection to the company's optional Wi-Fi interface, enabling control and monitoring using a smartphone, tablet or PC via the Mitsubishi Electric MELCloud app. This feature brings greater flexibility and an improved user experience for customers, who can control and importantly monitor the air conditioning equipment from any device without being in its vicinity.
"Convenience and ease of use are always front of mind in any product we develop, and the M Series MSY-TP is no exception. By delivering a high sensible cooling only solution that customers can control and monitor directly from their phone, a consistent level of cooling can be applied to their IT infrastructure.
The M Series MSY-TP range can also operate effectively down to outdoor temperatures of -25°C.
For more information on Mitsubishi Electric's range of IT cooling solutions, click here.
PR Contact
Nick Ringrow
Brands2Life
Mitsubishielectric@brands2life.com
0207 592 1200