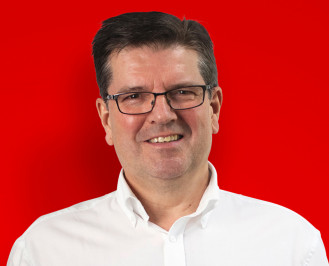 Mitsubishi Electric has announced a $18m investment in its Turkish factory to boost air conditioning production and start the manufacture of air source heat pumps at the 40,000m2 facility in Manisa, just inland from the Aegean Sea port of Izmir.
The plant which started manufacturing in 2017, currently produces around 500,000 room air conditioners (indoor and outdoor) a year. It will begin production of air-to-water (ATW) heat pumps in August next year to compliment production of Ecodan units from the company's factory in Livingston, Scotland.
The investment is projected to achieve a combined annual production for the two product types of one million units. Increased output of room air conditioners will start this October to serve the European market.
"This is a positive move which will benefit customers here in the UK and across Europe," explains John Kellett, Divisional Manager of Living Environment Systems, the division responsible for sales and marketing of heat pumps and air conditioning in the UK.
Across Europe's heating-system markets, fossil fuel boilers are rapidly being replaced with ATW heat pumps in line with decarbonisation policies. In addition, the need for air conditioners has risen due to stay-at-home protocols implemented in response to the coronavirus. Going forward, demand for room air conditioners is expected to continue rising.
Mitsubishi Electric now intends to help meet these demands by newly producing ATW units and expanding its production of room air conditioners in Turkey for supply to European markets. Environmental measures to be adopted in the factory will include the introduction of equipment for energy-saving production and electronic conveyance.