Ironically, the 2nd of June is also National Fish and Chips Day, reminding us all of the British seaside tradition and the arguably culinary genius of battered fish and steaming hot chips. A match made in heaven.
However, what are the human and environmental issues that are affecting our good old battered fishes? What can the fish and chip industry do to combat this? And what can we do to help?
Overfishing
In short, overfishing is a non-sustainable use of the ocean. Due to their commercial value, too many adult fish are caught meaning that the population cannot be replenished. A main cause for this in the British Isles is the demand for our beloved fish and chips using the traditional cod and haddock.
According to the articles below on The Guardian and The Telegraph websites, haddock has now joined cod and plaice on the list of unsustainable fish. Apparently around 80% of our haddock are caught from the North Sea and West Scotland area so new regulations means that our battered fish will be affected in order for our fishy friends to be replenished (something I'm all for!). So for now its scampi for all – or I recommend the veggie option of battered halloumi!
Aside from the overfishing around the British Isles, this is also an issue in oceans like the Atlantic and the Mediterranean. In fact over 90% of the Med is overfished! So stocks will simply have to be managed sustainably if we are to continue enjoying our great British delight. 
Climate change
According to an article on time.com the Centre for Environment, Fisheries and Aquaculture Science which monitors wildlife in Britain's North Sea has found that there has been an increase in warm water fish, replacing cold water fish like cod. This is due to rising seawater temperatures, making waters like the North Sea less suitable for the typical British fish favourites.
In fact, did you know Cod is an actual endangered species?
Along with tigers, pandas, polar bears and sharks, Cod and around 6 other types of fish are listed as endangered on the WWF website. WWF is one of the World's largest conservation organisations and they working with fisheries around the world to reduce the impact that unsustainable fishing is making on the world.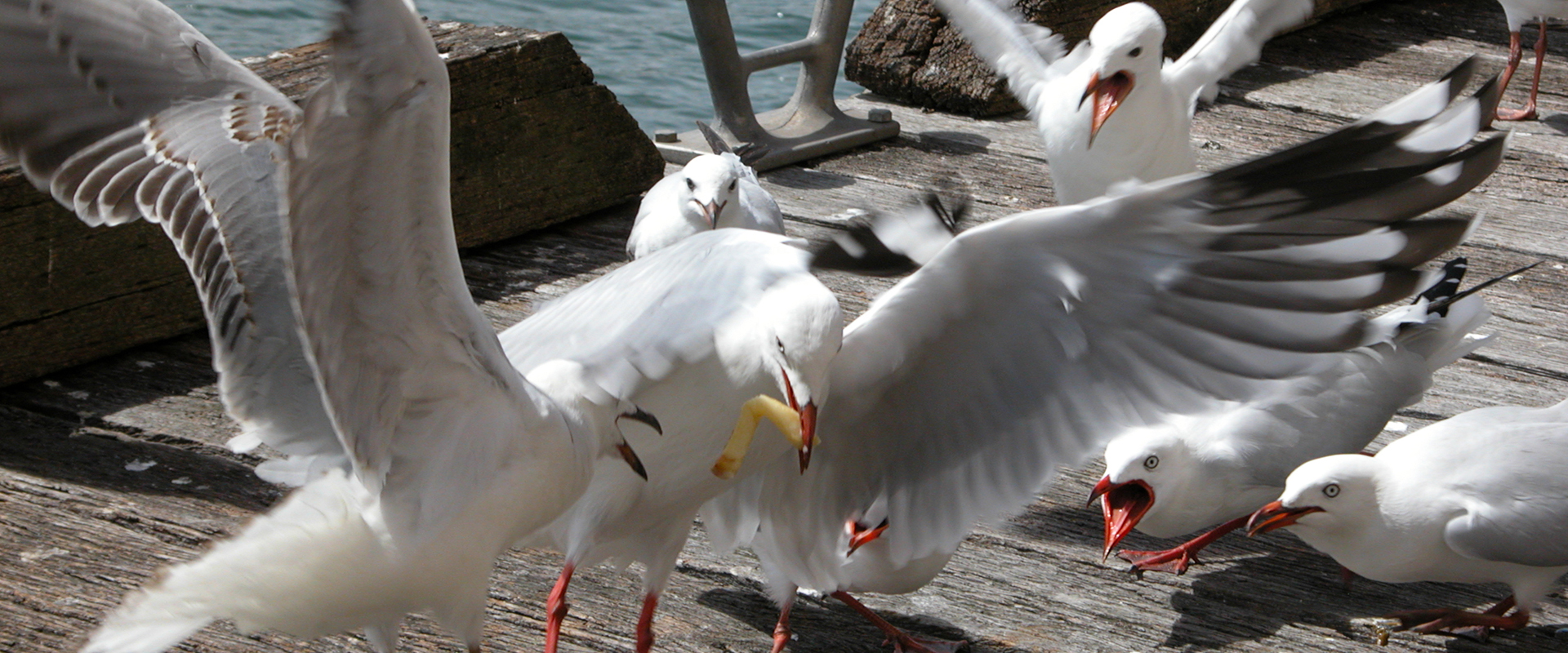 But who are these warmer weather visitors heading our way to replace the cold water fish who are heading north?
Squid are now 60% of catches in the North Sea, compared against 20% in the 80s. This is because figures show that sea surface temperature in the North Sea has risen from 10 degrees Celsius in the early 80s to a record 11.7 degrees Celsius in 2014.
Sustainable business
Aside from the enjoyment of eating fish and chips, the oil waste from the fryers can actually be utilised to make bio-fuel meaning that fish and chip businesses have more opportunities to be sustainable in their productions.
For example, a sustainable fish and chip shop can not only request sustainable fishing stocks and they can put together a procurement policy, requesting for information from their suppliers regarding the fishing methods.
Finally they can source bio-fuel companies who can safely remove the waste and utilise it.
But what can you do to help?
Next time you plan to tuck into some fish and chips – or anything fish-based meal for that matter, you can make choices like picking a fish and chip restaurant which considers sustainability, or you can choose a fish that is not endangered like Pollack.
Alternatively you can buy MSC-certified fish which ensures they are sustainably fished. 
So all-in-all, the tide might be hard to turn when it comes to climate change and the current levels of over fishing, but the choices made by you and the fish restaurants you use can help to sustain these important creatures and ensure a new style of fish supper keeps the tradition alive.
Ellina Webb is a Marketing Specialist at Mitsubishi Electric
If you have any questions about this article or want to know more, please email us. We will contact the author and will get back to you as soon as we can.