Solar power was the fastest-growing source of new energy worldwide last year, and with news of further expansion in the solar industry, such as the biggest solar farm in the UK being planned for the Kent coast, the solar revolution is in full force.
And while solar power and other renewable power is fantastic in greening the grid, as I look around at everyday life, I have noticed quite a few mundane items that discreetly use solar technology to self-power off the grid.
So what are they and what do I think could be self-solar powered in the coming years?
A calculator
Hand-held calculators have been using solar cells for decades, in fact if you look closely they use small photovoltaic panels which take the suns energy and turn it into electricity (essentially how all solar technology works of course!).
When I mention this to people the realisation of such an interesting piece of technology being incorporated onto such a nostalgic device is surprising. In fact the photovoltaic panel has become part of the calculator's iconic design and they often look strange without them. This was highlighted recently in an article online regarding manufacturers putting fake solar cells onto battery powered calculators just because we subconsciously expect a calculator to look that way.
The article also showcases an advert from a 1978 copy of Popular Science which highlights "The 1 million hour calculator" being the first solar powered calculator using "no batteries, ever!".
My favourite part of the advert is this statement "The World's Most Efficient Calculator Naturally Uses The World's Most Efficient and Abundant Energy Source; LIGHT." This makes me wonder why solar cell technology was never applied to other small nostalgic devices of decades past – like timers, stopwatches, personal organisers and even tamagotchis! 
Solar powered pay and display machines
In the frantic search for coins, whilst checking the parking restrictions and area for parking inspectors, the upgrade of parking meter technology has probably passed you by. In fact it was only when researching this article that I really took note of the parking meter I was putting my money into and realised it was solar powered.
However unlike the obvious move to card payments and even contactless payments, solar power seems to have gone under the radar. Solar powered parking machines save energy and enable parking management companies and councils to place them in more flexible locations – or transform more derelict land into car parks. Some of these pay and display machines are also 95% recycled at the end of their working lives, like these ones in a car park in Birmingham.
Therefore without the need for underground wiring and by using a renewable energy source, installation and running costs are reduced and the world takes another step forward in creating a renewable future.
Solar energy pay and display parking meters entered the market around 1995 when parking solution companies like Parkeon committed to solar energy due to its natural, reliable, profitable and environmentally benefits. 
Brands like Parkeon have since made big commitments to the environment, considering this effect from the design phase and using the support of Ecodesign engineers. Ecodesign was introduced by the European Union and ensures products use minimal resources and have a minimal impact on the environment. The Ecodesign Directive for Energy Related Products (ErP) ensures products that are associated with energy are efficient in both their running and their life-cycle. It is a directive and a set of requirements that applies to energy consuming goods, from fridges, televisions, washing machines and heating, whether that is old fashioned gas boiler technology or modern air source heat pumps. 
The use of solar systems in car parks could be just the first step in the journey towards the solar car park. As this document by Building Research Establishment (BRE) explains car parks could be exploited to generate solar power and with over 17,000 parking facilities in the UK this could make a significant impact. Also as the UK heads towards a future of battery powered cars, as part of the phase out of petrol by 2040, the solar panel system in the document would power electric vehicles, making these spaces even more valuable to drivers. 
The incorporation of solar panels also goes a long way in helping to make car parks environmentally friendlier and, teamed with LED lighting and the solar powered meters, could help the UK with its carbon reduction targets.
Solar speed warning signs
In the past 10 years or so, LED speed warning signs have been popping up in towns and cities all over the place. The LED speed warning signs often use solar panels to power a LED "Speed Indication Display" which informs drivers of their speed behaviour. These signs also use the green happy and red sad faces to highlight whether or not the driver is within or over the speed limited, aiming to put social pressure on them and deter speeding on main roads.
Of course, being solar powered makes them environmentally friendly and offers flexibility in where they can be located.
For councils this offers a cost effective way to help control traffic and in locations with low sun energy, wind generators can also be used. 
Where do I see the future of solar power?
Around our towns and cities I hope to see solar street lights grow in popularity as well as solar traffic lights and other forms of solar LED road signs. When it comes to the smaller devices we use like the calculator, I think digital watches, clocks and computer keyboards could be solar powered. After all, we're already seeing the rise in solar powered charging batteries allowing you to charge your smartphone in the great outdoors.
On a larger scale, I hope we see solar panels growing in popularity to help power buildings – even if evidence shows that the amount of solar installations in 2016 fell against that of the year before. I'm hoping this because in turn it can make other energy consuming household systems more environmentally friendly. 
We already know that the future is pointing to electric as the primary source of energy for heating our homes and this makes the case for air source heat pumps even stronger and is why the government is predicting sales of one million units a year by 2030. These reliable heating units such as Ecodan Renewable Heating systems already have the capability to work with solar thermal roof panels to become even more efficient, and connecting them to solar PV panels as well, means they can be powered directly by the free electricity generated.
And as for all these solar farms that are popping up throughout UK, with continued news reports on huge farms planned in in Kent, Somerset, Scotland, Wales and beyond, the UK will hopefully continue to lead solar growth in Europe.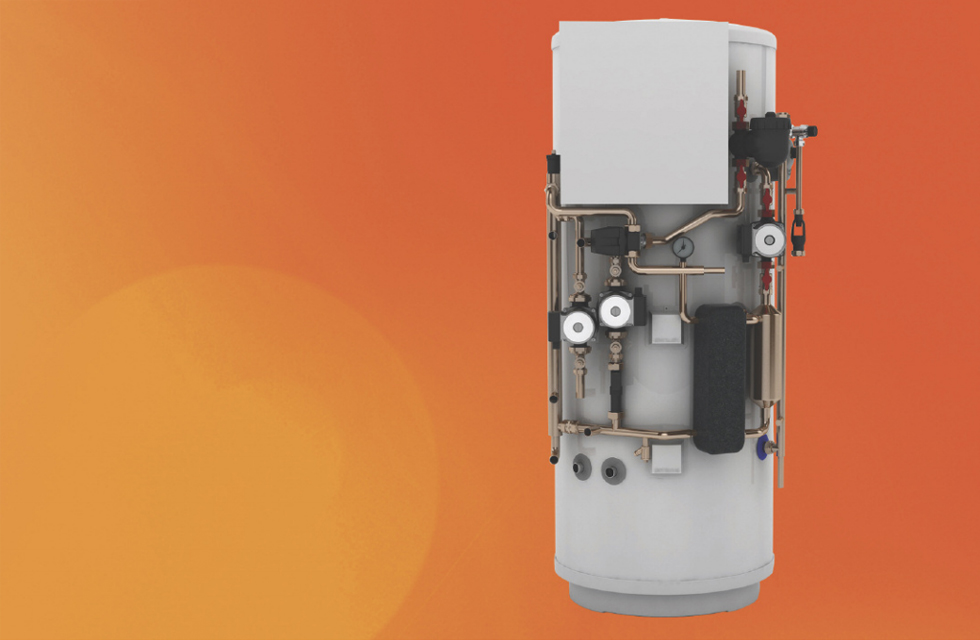 Ellina Webb is a Senior Marketing Executive at Mitsubishi Electric
If you have any questions about this article, you can contact us via email. Or if you would like to tweet us, please follow our MEUK_LES twitter page.
We upload new articles every week so remember to check back regularly.
You can also sign up for our monthly newsletter below.