A few weeks ago I wrote about the green spaces outside my office block and how it made me feel. This week I wanted to adopt a similar approach but this time focusing on the environment inside my office.
As my colleague Martin Fahey has previously explored on The Hub, we have looked long and hard at how to improve the energy efficiency of our building here in Hatfield.
So, has investing in green technologies made the office a healthier working environment?
What else has been done or can be done to a building to improve its indoor environment?
Aside from green technologies, my building has an abundance of quiet spaces such as seating areas, kitchens and even a prayer room. So employee wellbeing has been well thought out and I think these considerations are important for any building – as shown in the WELL building standard.
In fact, the energy efficient technologies we have adopted all have the underlining requirement of enhancing the indoor environment so I'll pick some of my favourites to share below that also fall into the 7 concepts of WELL. 
Green technologies
Air – The WELL concept of Air states that it requires buildings to promote clean air and reduce or minimise the sources of indoor air pollution. To comply with this our building uses a mix of ventilation technology including Mechanical Ventilation with Heat Recovery (MVHR) and Air Handling Units (AHU). A system with heat recovery is a highly energy efficient way of making sure the temperature in the office is not lost when colder, fresh air is brought in.
The extracted indoor stale air simply transfers about 80% of its temperature over to the incoming fresh air via the heat recovery technology. It's one of the most efficient and green ways to ventilate a building and means that occupants (like me!) remain healthy.
Comfort – The WELL concept of Comfort touches on thermal, acoustic, ergonomic and olfactory comfort to optimise indoor working environments. One of the main technologies we use to make the building a comfortable environment in the thermal sense is air conditioning including energy efficient Hybrid VRF air conditioning systems which use around 30% less refrigerant (because instead of refrigerant between in the indoor units there is only water). Overall the system is efficient and a greener way to provide a comfortable indoor environment and means that occupants (again, like me!) enjoy a regulated temperature at work.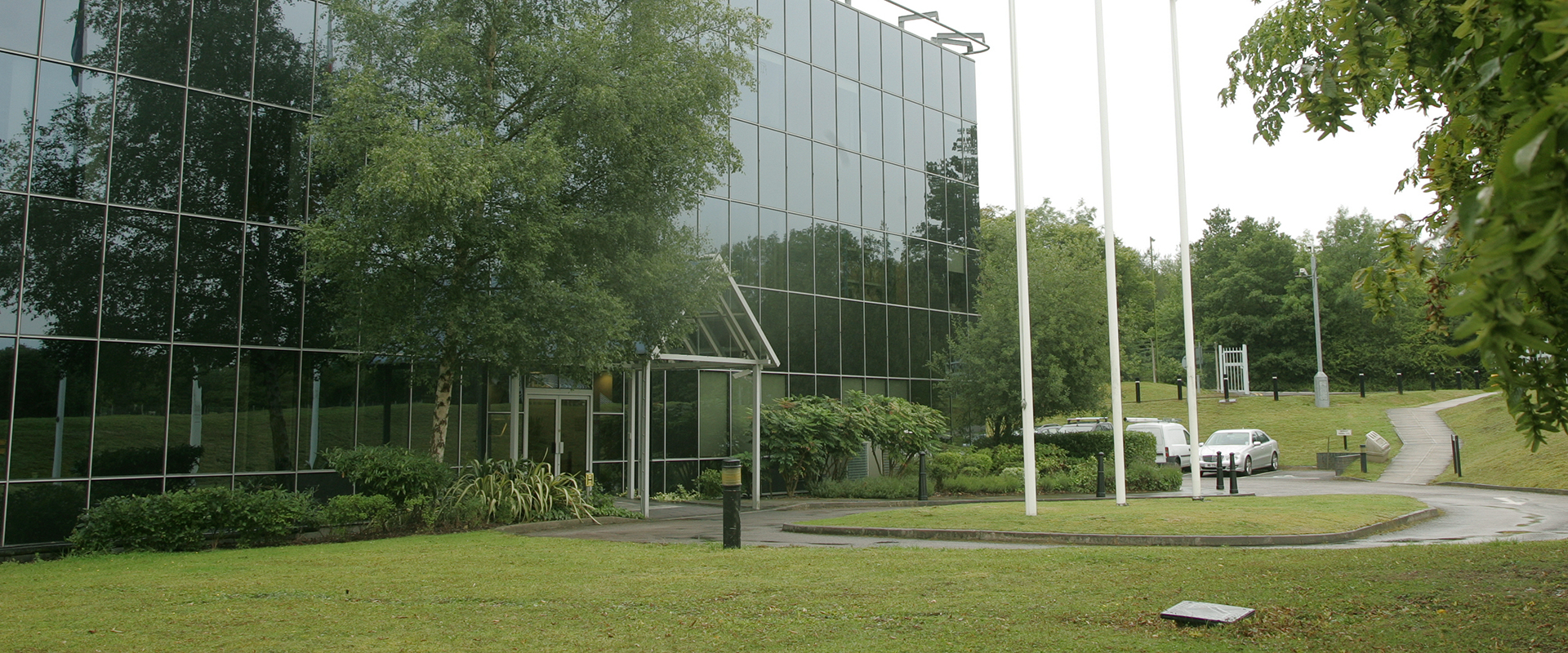 Other improvements
Again looking at the WELL building standard, I can see that the other main concepts addressed are water, nourishment, light, fitness, and mind (as well as air and comfort). These concepts are all met and enhanced by the above green technologies but what else has been done to my building to improve the indoor environment against this standard?
Being a typical, purpose-built office block from the 1980s, the building has a lot of windows, meaning that access to daylight is abundant, and views of the outside are everywhere. The building has been further enhanced by the access to numerous quiet meeting rooms, quiet zones, the prayer room and the outdoor areas I wrote about previously.
The interior has also been thought out in the warm, vibrant colours and textures (to reduce noise – adding to acoustic comfort) of the walls. We even have a new "brainstorming" room where you can write on the whiteboard walls as you please, while sitting on colourful chairs and sharing your creative ideas.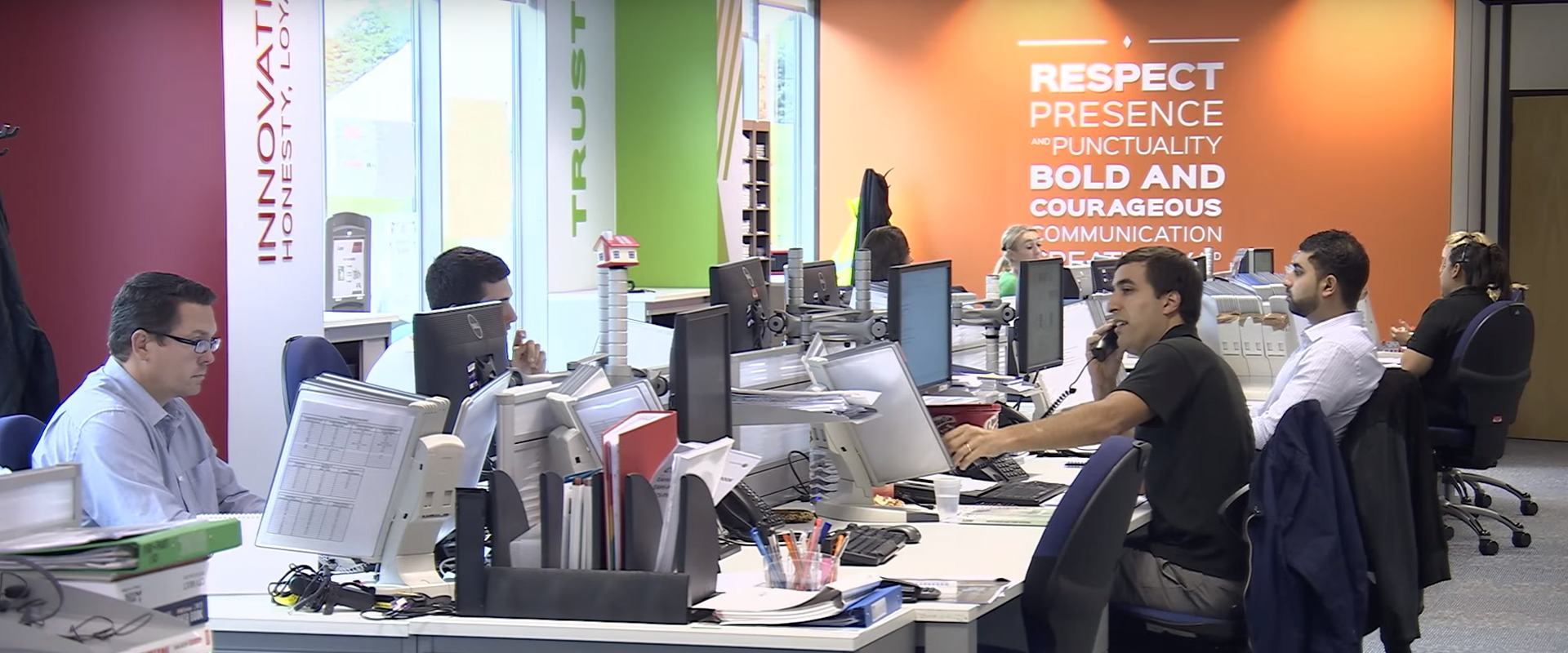 The interior layout itself is also open, encouraging people to get up and walk around. Access to a canteen with healthy food also encourages being active and sociable – a key aspect of the WELL Nourishment and Fitness concepts. While there is also a wide variety of indoor plants scattered around the building.
Finally, we have a number of easy, accessible showers around the building which helps encourage employees to consider cycling to work or even going for a lunchtime jog.
So all in all, from the opinion of an occupant of this building, I think investing in green technologies has made the office a healthier working environment. The temperatures are comfortable, the air feels fresh and the added benefit of a well thought out interior design, plants and enhancing overall employee motivation at pursuing a healthy and active lifestyle makes it's a lovely building to be in.
I would also like to say that the WELL building standard is excellent for trying to ensure that these concepts are met, ensuring occupant wellbeing is top priority. 
Ellina Webb is a Marketing Specialist at Mitsubishi Electric
If you have any questions about this article or want to know more, please email us. We will contact the author and will get back to you as soon as we can.