However, this year I have made a conscious effort to pick my chocolate eggs based on the following ethical and ecological conditions:
Does the company support Fairtrade? (The Fairtrade Foundation)
Is the crop ethically sourced
Do their products use recycled/recyclable packaging?
Is it a locally based company?
Based on these requirements I have picked 3 of my favourite "ethical look" chocolate brands so I can delve further into what they have on offer.
The brands in question are:
Green & Blacks
Divine
Montezuma
Condition 1: Fairtrade
Over the past few years, I've noticed more and more that food manufacturers and retailers are making a bigger deal of food that is organic, locally sourced and Fairtrade. And while it doesn't take a genius to know that better quality food is probably going to be organic and locally sourced, do you really know if Fairtrade is better?
Essentially, buying Fairtrade not only better supports the producer; it also helps to maintain the plantation and harvesting of cocoa as a crop (which is actually a very tricky plant to grow). Sadly becoming a cocoa farmer is losing popularity due to poor prospects. So as the price of cocoa rises along with the demand, to help sustain it as an industry we have to ensure that farmers are receiving a fair portion of this.
So which of my favourite chocolate brands support Fairtrade?
Green & Blacks have clearly marked all their packaging with the Fairtrade logo, including their range of eggs – which includes a Butterscotch flavour *drools*. There isn't much information about this on their website, but knowing the brand well, I can happily see that they meet my Fairtrade condition. In fact, on closer inspection they have the first UK product to be awarded the Fairtrade mark (that's one for the snap cup!)
On the other hand, Divine Chocolate Limited which was established in 1998 is owned by 3 parties, 52% by the Fairtrade NGO Twin Trading, 33% by Kuapa Kokoo farmers' co-operative, and 14% by the international retailer Body Shop International – this means it is one of the only Fairtrade chocolate companies which is 44% owned by cocoa farmers. This clearly shows that being Fairtrade is at the core of the company's values, and if I were to rate them in terms of their Fairtrade support; it would be one big fat chocolaty 10 out of 10!
Montezuma, a company which was founded in 2000 by what appear to be the loveliest of families, are surprisingly not associated with Fairtrade. But before you grab your pitchfork, they have their own Trading Fairly Policy which means "much more than ensuring our ingredients came from sources where growers get a fair price". In fact they state that their partners get a price for their cocoa which is significantly above the open market price and above the price paid for Fairtrade cocoa. So technically this means they don't meet my condition… but I still love them, maybe even more than I did before!
And maybe this further opens up the question of how good Fairtrade really is…
Condition 2: Ethically sourced
Ethical sourcing covers everything from sourcing of the product to the actual farming of it too.
So which of my favourite chocolate brands use ethically sourced materials?
Green & Blacks co-founder Craig Sams had a passion for ethical trading and organic food; he has also been the Chairman of the Soil Association and currently runs an organic bakery. A fun fact is that the "Green" symbolises the brands ethical and sustainable beliefs and they are openly committed to applying the Ethical Sourcing Standards so based on all this, my condition is well and truly met!
Divine Chocolate Limited doesn't appear to focus on their products being "ethically sourced" as such, however their social mission does allude to the fact that this is the case for them, especially their goal to remunerate smallholder cocoas farmers in West Africa. Plus they are associated with the Ethical Trading Initiative and they are part-owned by ethical beauty brand the Body Shop.
Montezuma have clearly highlighted that their Trading Fair Policy is core to how they operate, and this covers their ethical passion too. If fact it covers how they work with suppliers, their packaging, and disposal and how their ingredients are farmed. Again, my condition is met. 
Condition 3: Recycled packaging
This includes all packaging being made from recycled materials and it being recyclable itself.
Green & Blacks have made it clear that their Easter egg packing is 100% recycled board and has come from a sustainable source; however their plastic is a mix of recycled and "virgin" due to "food safety". Also their foil is "virgin" but their paper is 100% recycled – I love the detail they have gone into here! On a different note, they also go on to say that at their London offices they make the effort to minimise carbon output by using renewable energy sources (Gold Star here!)
Divine Chocolate Limited state on their website FAQ section that they are conscious of their environmental impact and do their best to reduce it. They review their packaging annually including reducing it and improving it. With their Easter Eggs however, they do not use plastic and try to source the packaging in the UK. Unfortunately however it doesn't appear that all their packaging is made from recycled cardboard, but maybe with a bit more research I will discover otherwise.
To be honest now, I'm struggling to find whether Montezuma use recycled packaging on all their products. What I do know is that they re-use their cardboard outer boxes and for Easter they even have an Eco Egg option (it looks pretty tasty) which is wrapped in foil and has an outer shell of recycled card which is recyclable, compostable and biodegradable!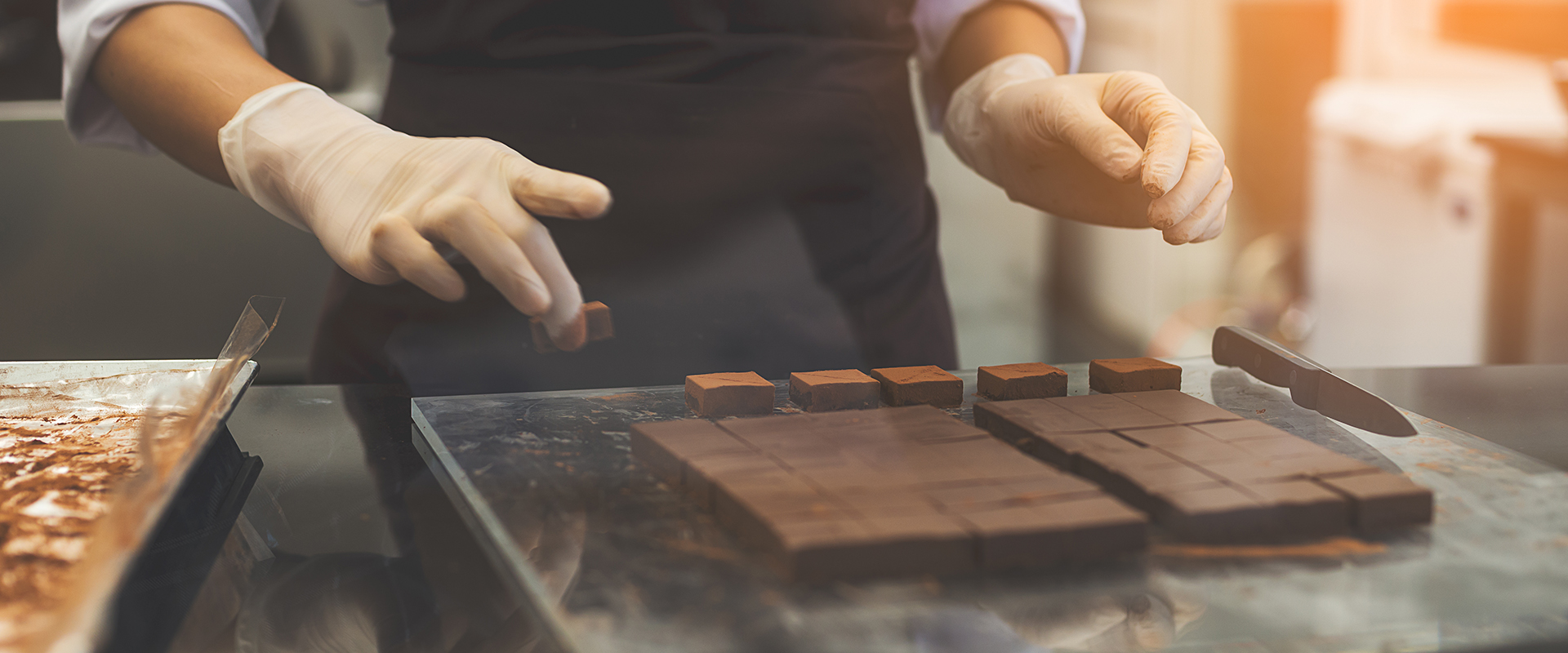 Condition 4: Locally based
When I say locally based, I mean that the company was founded, is located and manufacture in my local country which is the UK.
Green & Blacks was set up by Craig Sams in 1991 in the UK and are completely based in London – nuff said.        
Divine Chocolate doesn't appear to have the same innovation start-up structure that the other brands seem to have, and with offices based in the UK and USA (I can confirm it was founded in the UK) it's the brand that seems to have the most international consumer presence. In terms of manufacturing however, I was unable to find for sure where this takes place.
Montezuma appears to have the nicest founding story and even strives to be "Britain's Greatest Little Chocolate Company". Based on this, all manufacturing takes place at their own factory in West Sussex so this is deserving of a big thumbs up.
Conclusion
So now you've reached my conclusion on the topic… What chocolate brand am I going to choose?
Well based on my conditions, it has to be Green & Blacks (mmm butterscotch) because they met all my conditions – plus they use renewable energy sources! Divine Chocolate missed out because of the question mark over their recycled packaging and although I do absolutely love Montezuma (maybe I'll try the Eco Egg), their rejection of Fairtrade has opened up a host of questions and research I now have to undertake to see if Fairtrade really is the best!
Until then, I will enjoy my Easter in peace.
And to finish this chocolate themed article, I'm going to inspire you with a few of my favourite chocolate quotes (courtesy of Goodreads.com) – Happy Easter everyone!
"Anything is good if it's made of chocolate." - Jo Brand
"What you see before you, my friend, is the result of a lifetime of chocolate." - Katharine Hepburn
"It was like having a box of chocolates shut in the bedroom drawer. Until the box was empty it occupied the mind too much." - Graham Greene, The Heart of the Matter
Ellina Webb is Marketing Services Manager