In a recent report from the Department of Energy & Climate Change (DECC, now part of Department for Business, Energy & Industrial Strategy) it is estimated that cooling in air-conditioning systems may account for around a tenth of total UK electricity consumption (29 TWh in 2010), which is higher than previously reported. It is vital, then, that industry takes on board lessons from the study which could lead to reduced energy consumption.
The study, and a subsequent report by the BRE, is aimed at providing a better understanding of UK electricity consumption by air-conditioning systems in non-domestic buildings. The report finds that in 2012, some 65% of UK office space and 30% of retail space was air-conditioned, and there is clear evidence that this is set to grow.
"Whilst there is little we can do to slow the demand for air-conditioning, there is potential to improve design, and there remains a large untapped potential in the difficult area of management and user behaviour," says Dr Andy Lewry of BRE.
Electricity-consumption benchmarks for cooling in existing offices state that typical consumption would be expected to be in the range of 31 to 41 kWh/m² a year, with 'good practice' consumption levels being 14 to 21 kWh/m² a year. The findings of 32 monitored buildings, adjusted to London weather for comparative purposes, were that 77% of them had consumption of over 40 kWh/m² a year, with 64% above 45 kWh/m² a year.
"Poor operation, maintenance and control of systems appear to be the main causes for this observed difference in energy consumption," says Lewry. "Around 70% of offices and 50% of retail environments employ split systems, and there was clear evidence of monitored air conditioning operating whilst buildings are unoccupied — typically at night or over weekends."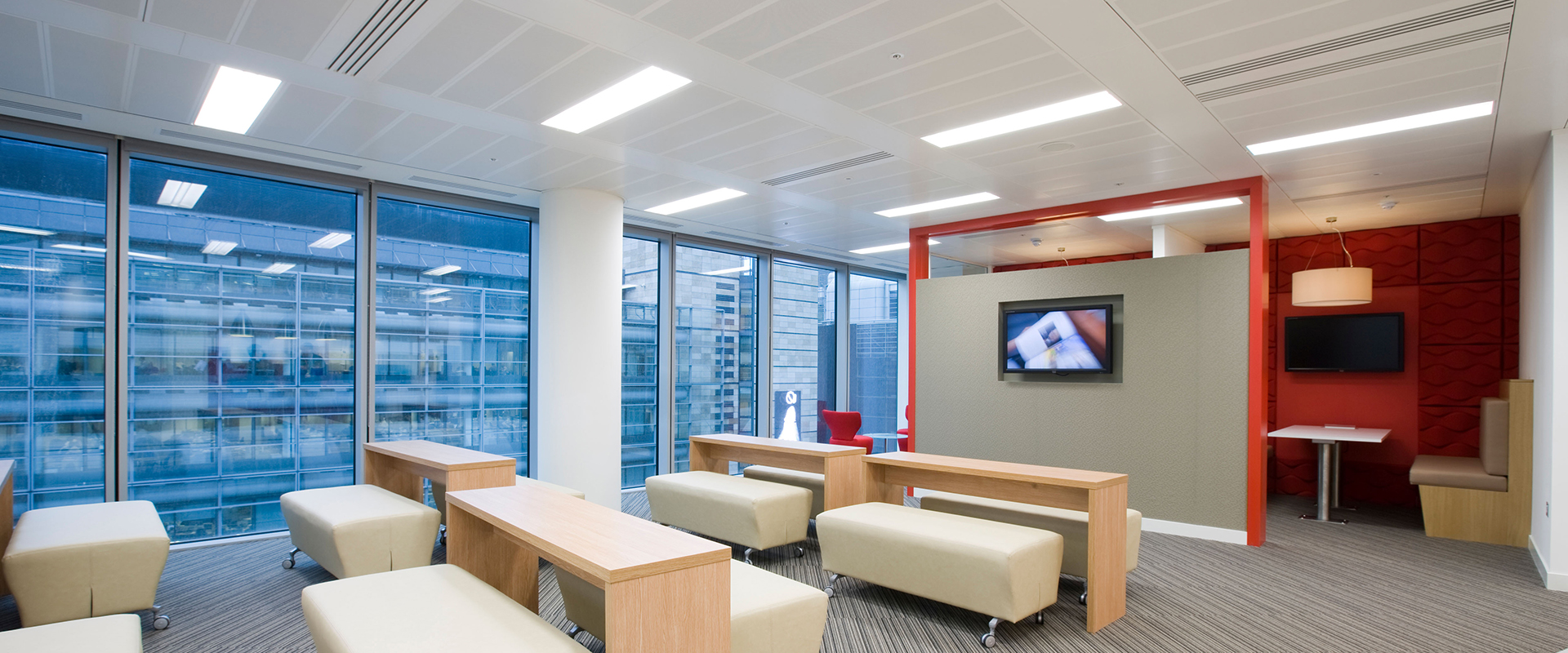 The report also identified that many system inspection reports provide only generic recommendations relating to maintenance and operation, which are unlikely to significantly improve performance. It would also seem that all too often improvement recommendations are not adopted as they are not sufficiently specific to prompt action.
It is clear that all in the building-services chain, from design, installation and through to facilities management, need to play their part in making air-conditioning systems operate as efficiently as possible. Only then will the UK come close to meeting its ambitious energy-reduction targets, which aim to achieve a 57% cut in emissions by 2032, based on 1990 levels, and a massive reduction of 80% by 2050.
Ken Sharpe is editor of Modern Building Services. 
If you have any questions about this article or want to know more, please email us. We will contact the author and will get back to you as soon as we can.