Being a keen rower during my university days in Newcastle, my friends and I felt ready to undertake one of the biggest rowing challenges that the sport had to offer. The Talisker Whisky Challenge is known as the "World's toughest row" and is an occurrence that few people have ever completed (in fact more people have gone into space or climbed Everest!).
Although people have been making this journey for hundreds of years in a quest to find new lands, to me this was a quest to finding out how I could deal with the mental challenge of being away from family and living self-sufficiently on a 7 meter rowing boat with 3 friends for 60 days…
It was a tough challenge physically but more so mentally, your body will always keep going, it's your mind that will give up first
Meet the team
Our team was called All Beans, No Monkeys and consisted of myself and my friends, Stuart Markland who is now a seasoned semi-professional football player, Liam Browning an experienced sailor who has sailed in the Pacific and James Kendall a talented athlete who has worked skippering pleasure boats in the Mediterranean.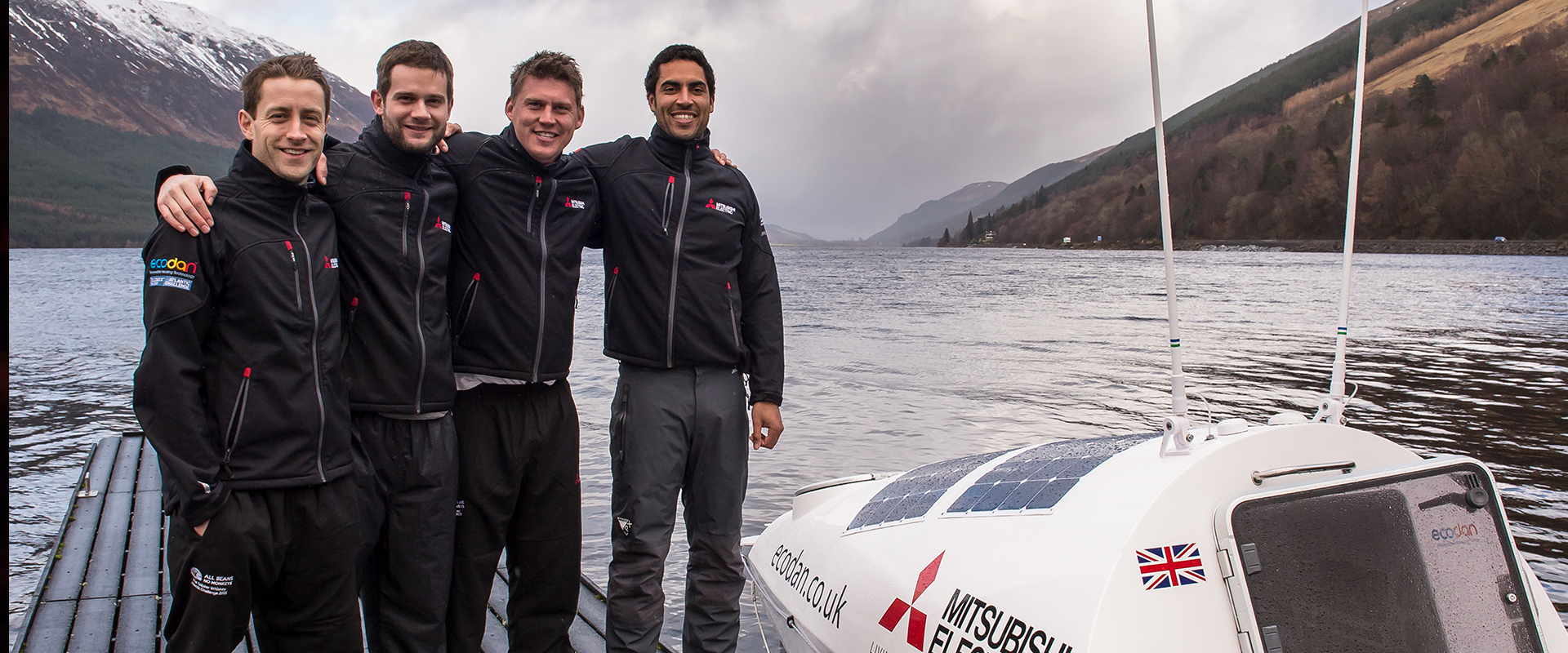 The journey
In order to be ready to row a total of 3000 nautical miles across the Atlantic – the world's second largest ocean, we had a very strict training schedule to ensure we were physically fit enough for the challenge.
What we were unable to train for however was the mental challenge.
I have always enjoyed the idea of a sustainable lifestyle and working with renewables has always made me conscious of climate change, the environment, my carbon footprint and a desire to move away from a reliance on natural resources. 
Rowing is one of the most environmentally friendly transport methods
But now I was going to spend 60 days away from my girlfriend and family, living self-sustainably, which is something no one can really prepare for!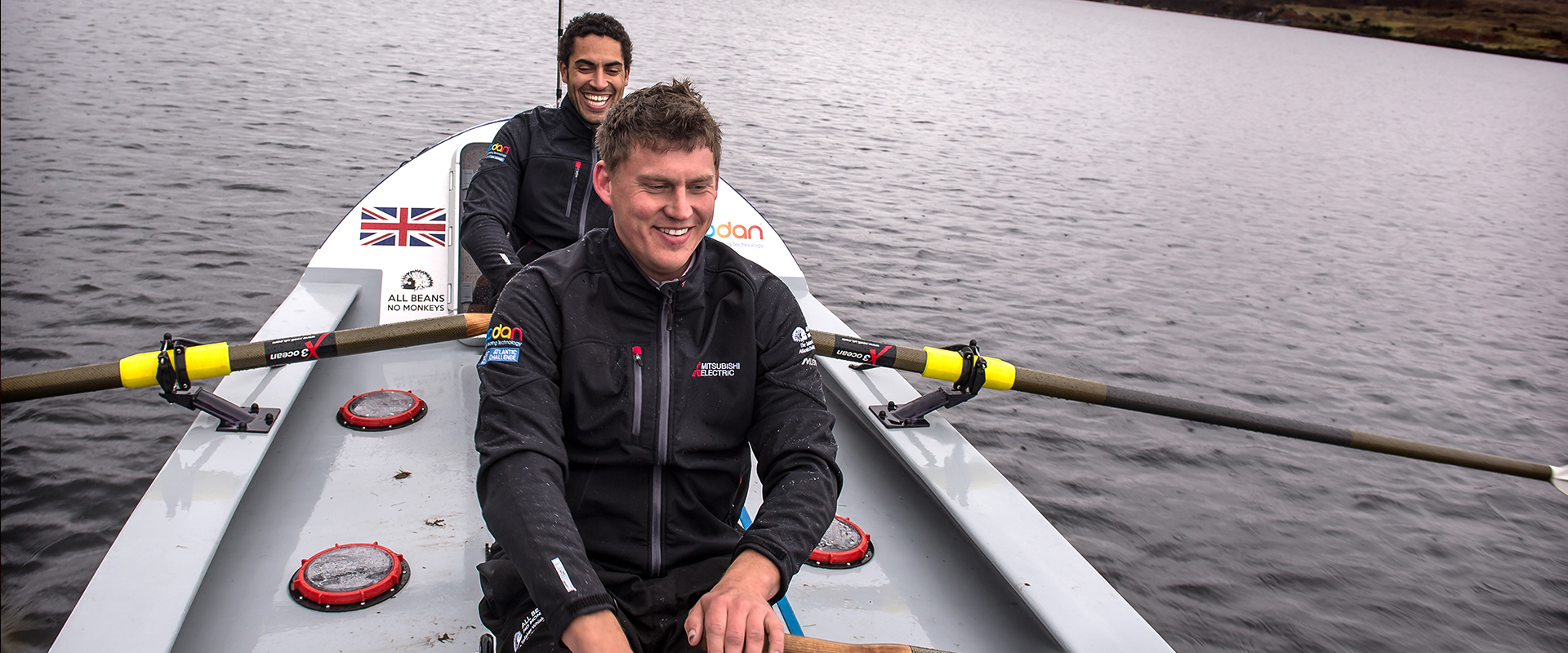 Living self-sustainably
Our boat was a 7 meter long and 1.8 meter wide vessel, which meant we were unable to freely walk about. Although the size at first seems like an issue the boat was actually extremely well designed because in the event of capsize, the design enabled it to self-right, keeping us safe in bad weather.
Our boat, called Ecodan after the renewable heat pumps, was made of wood, fibre glass, carbon fibre and Kelvar and consisted of a small cabin at each end which was our only shelter, protection and sleeping area.
The boat was equipped with watermakers which allowed us to utilise the sea water and turn it into drinking water and we also had 3 flexible solar PV panels on top of the cabins which stored electricity in 2 deep cycle batteries in the hull where the temperature was cooler. This powered our GPS and other electrical equipment like AIS which allowed us to communicate with other vessels, satellite telephones and a "tough book" laptop which was our only contact to home.
Every unit of electricity was harnessed from the sun and carefully used to either keep us alive as desalinated water, steer our boat from capsizing down 10 meter high waves or GPS guide us 3000 miles across the Atlantic Ocean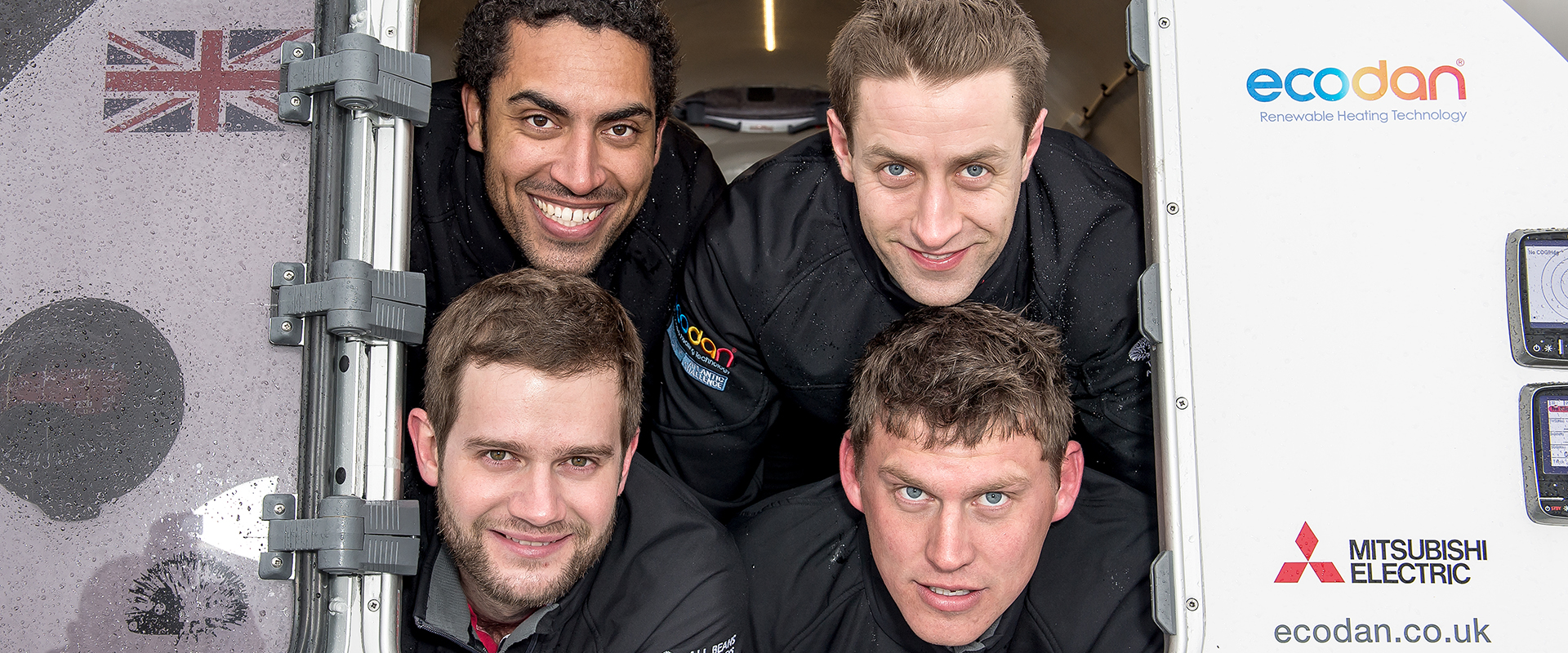 Unfortunately early on we realised we had miscalculated our direction and latitude and had to rely on where the sun would be in the sky until we were able to reposition our panels mid Atlantic – not something we had anticipated to happen!
But it was a challenge we overcame and I'm pleased to say we completed the row after 44 days!
The aftermath
So as I mentioned, we completed the row in 44 days, less than half the 90 days that the challenge limits you to.
Physically we lost around 20% of our body weights, which for me was around 22kg so the physical challenge was definitely hard and it took a massive toll on our bodies.
Mentally however, although times were tough, it was all far outweighed by the feeling of crossing the finish line! 
Going that long without seeing anyone else and then suddenly getting to see the most important people to you was just incredible! Cheers, yacht horns, flares, champagne, fresh fruit and some big hugs!
And as for living 44 days self-sufficiently and self-sustainably, it was all part of the experience and made me realise that like with most things – if you have the right mind-set, the right determination and the right support, you can do anything!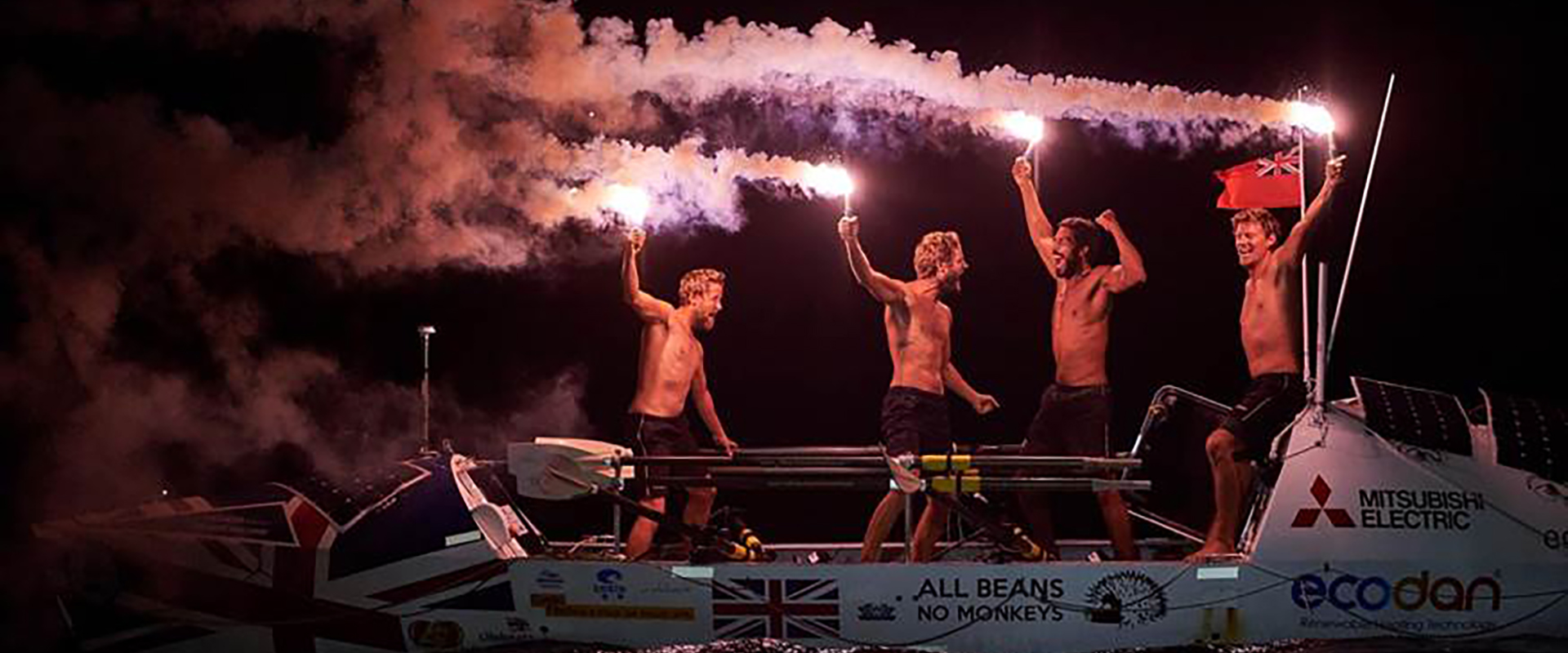 James Timbs-Harrison is Senior Product Manager at Mitsubishi Electric
If you have any questions about this article or want to know more, please email us. We will contact the author and will get back to you as soon as we can.